How to Become a Millionaire as a Teenager: A Comprehensive Guide
Becoming a millionaire as a teenager might seem like an impossible dream, but with the right mindset, dedication, and smart strategies, it is definitely achievable.
In this article, we will explore the path to financial success for young entrepreneurs and provide actionable tips to help you on your journey.
The first step towards becoming a millionaire as a teenager is setting clear and achievable financial goals. Define your objectives and outline a plan on how you will achieve them.
Your goals should be specific, measurable, attainable, relevant, and time-bound (SMART). This will provide you with a roadmap to follow and keep you motivated along the way.
Developing a Unique Skill or Talent
To stand out in today's competitive world, you need to develop a unique skill or talent that sets you apart from the crowd.
Whether it's coding, graphic design, content writing, or any other valuable skill, honing it will open up opportunities for you to earn money even as a teenager.
Entrepreneurship is a powerful path to wealth creation. Consider starting a small business based on your skills or interests. It could be an online store, a service-oriented venture, or even a blog or YouTube channel
Leverage the power of the internet to reach a wider audience and turn your passion into a profitable venture.
Becoming a millionaire is not just about earning money; it's also about managing it wisely. Learn the basics of personal finance, including budgeting, saving, and investing.
By making smart financial decisions early on, you can grow your wealth steadily over time.
Embracing the Power of Investments
Investing is a key component of wealth creation. Start investing early, even if it's with small amounts. Compound interest can work wonders, and the earlier you begin, the greater the potential for your investments to grow.
Consider seeking advice from financial experts or using investment apps to get started.
Leveraging the Gig Economy
The gig economy offers numerous opportunities for teenagers to earn money. Participate in freelance work, gigs, or part-time jobs that align with your skills and interests.
Platforms like Fiverr, Upwork, and TaskRabbit can connect you with potential clients and help you earn extra income.
Learning from Successful Role Models
Educate yourself about the journeys of successful young entrepreneurs who have achieved millionaire status. Read books, watch interviews, and attend seminars of those who inspire you.
Their stories can provide valuable insights and motivate you to push your limits.
Staying Persistent and Resilient
Becoming a millionaire as a teenager is not an overnight process. It requires persistence, resilience, and the ability to learn from failures.
Don't be disheartened by setbacks; view them as learning opportunities and keep moving forward with determination.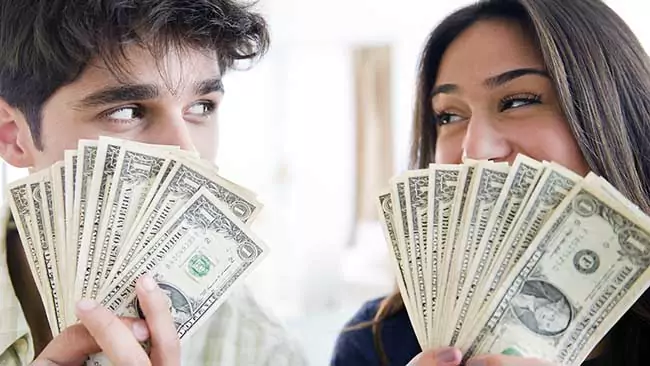 Yes, starting a business is just one of many paths to becoming a millionaire as a teenager. Developing a valuable skill, making wise investments, and leveraging the gig economy are also effective ways to achieve financial success.
You can start investing with small amounts, even as little as a few dollars. Many investment platforms offer options for fractional investing, allowing you to buy a fraction of a share, making it accessible to those with limited funds.
While seeking professional advice is not mandatory, it can be beneficial, especially when you're new to investing or managing finances. Financial experts can provide personalized guidance and help you make informed decisions.
Don't be disheartened by setbacks; view them as learning opportunities and keep moving forward with determination.
When it comes to achieving financial success and becoming a millionaire as a teenager, perseverance, and passion are key. By setting clear goals, developing valuable skills, and making smart financial decisions, you can pave the way for a bright financial future.
Embrace challenges, learn continuously, and always believe in your potential to accomplish extraordinary feats at a young age.
Remember that becoming a millionaire is not just about the money; it's about the journey and the person you become along the way. So, dream big, work hard, and let nothing hold you back from reaching your financial goals.
How to become a millionaire as a teenager
How to become a millionaire as a teenager
How to become a millionaire as a teenager
How to become a millionaire as a teenager
How to become a millionaire as a teenager
How to become a millionaire as a teenager, How to become a millionaire as a teenager, How to become a millionaire as a teenager, How to become a millionaire as a teenager, How to become a millionaire as a teenager, How to become a millionaire as a teenager