Comprehensive Guide to Overcoming Porn Addiction Books and Resources That Can Help You Heal
Welcome to our comprehensive guide on overcoming porn addiction. In today's digital age, where explicit content is just a click away, many individuals find themselves struggling with the negative effects of porn addiction.
However, there is hope for those who want to break free from this destructive habit. In this article, we will explore a selection of powerful books and additional resources that can provide invaluable guidance, support, and strategies to help you on your journey to recovery.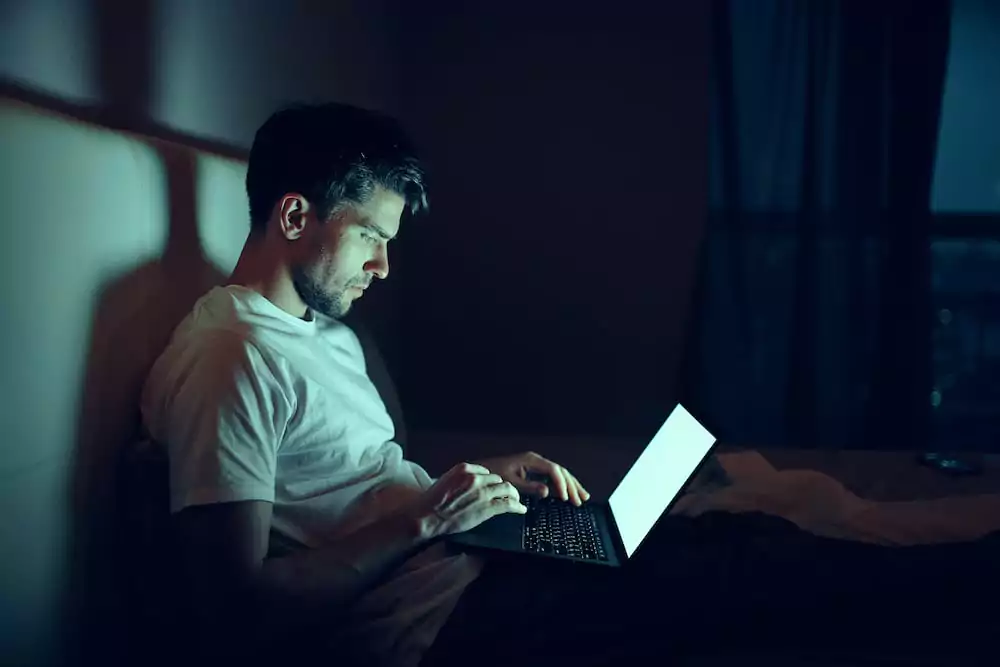 Before we delve into the recommended books and resources, it is essential to understand the nature of porn addiction. Porn addiction is a complex issue that affects individuals from all walks of life, regardless of age, gender, or background.
It is characterized by an uncontrollable and compulsive consumption of pornographic material, leading to adverse consequences in various aspects of life, such as relationships, mental health, and personal well-being.
Breaking Free Porn Addiction Books That Empower Change
In his groundbreaking book, "Your Brain on Porn," Gary Wilson sheds light on the science behind porn addiction. This book provides a comprehensive understanding of how excessive pornography consumption affects the brain and its neural pathways.
Wilson delves into the addictive nature of pornography, offering practical strategies to rewire the brain and break free from the grip of addiction.
2. "The Porn Trap" by Wendy and Larry Maltz
Wendy and Larry Maltz, renowned therapists and experts in the field, present "The Porn Trap" as a powerful resource for overcoming porn addiction. This book combines personal stories, scientific research, and professional insights to guide individuals towards recovery.
It offers practical exercises, step-by-step techniques, and guidance for building healthy relationships and regaining control over one's life.
3. "Treating Pornography Addiction" by Kevin B. Skinner
Dr. Kevin B. Skinner's "Treating Pornography Addiction" is a comprehensive guidebook that addresses the multifaceted aspects of pornography addiction recovery. This book draws on the author's extensive clinical experience and provides evidence-based strategies to help individuals navigate the challenges of overcoming addiction.
It covers various topics, including understanding triggers, developing coping mechanisms, and building a strong support system.
4. "The Porn Myth" by Matt Fradd
In "The Porn Myth," Matt Fradd challenges societal misconceptions surrounding pornography and exposes its detrimental impact on individuals and relationships.
Fradd provides an honest and thought-provoking analysis of the porn industry while offering practical advice for breaking free from addiction. This book is an empowering resource that aims to debunk common myths and inspire individuals to pursue a healthier, more fulfilling life.
5. "Breaking the Chains: Overcoming Pornography Addiction" by Sarah Denson
This empowering book offers a compassionate and insightful approach to overcoming porn addiction. Sarah Denson, a renowned psychologist specializing in addiction recovery, shares her expertise and provides practical tools to help readers reclaim their lives.
Through personal stories, evidence-based strategies, and step-by-step guidance, Denson empowers individuals to break free from the chains of pornography addiction.
6. "Rewiring the Addicted Brain: Breaking Free from Pornography Addiction" by Michael Kuhn, PhD
Dr. Michael Kuhn, a leading expert in the field of addiction neuroscience, unravels the science behind porn addiction in this groundbreaking book. "Rewiring the Addicted Brain" combines cutting-edge research with relatable anecdotes and actionable advice.
Dr. Kuhn guides readers through the process of rewiring neural pathways, replacing addictive behaviors with healthy alternatives, and building a fulfilling life beyond addiction.
Additional Resources for Porn Addiction Recovery
In addition to the books mentioned above, there are several valuable resources available to support individuals in their journey to overcome porn addiction. These resources include:
1. Support Groups and Communities
Joining support groups and communities specifically dedicated to porn addiction recovery can provide a safe and non-judgmental space for individuals to share their experiences, seek guidance, and receive support from others facing similar challenges.
Online forums and local support groups can offer a sense of community and camaraderie throughout the recovery process.
2. Therapeutic Counseling
Seeking the assistance of a qualified therapist specializing in addiction and recovery can be instrumental in overcoming porn addiction.
Professional counselors can provide personalized strategies, therapeutic interventions, and a supportive environment to address underlying issues contributing to addiction and facilitate long-term healing.
3. Online Courses and Programs
Numerous online courses and programs are designed to guide individuals through the process of overcoming porn addiction.
These resources often combine educational materials, practical exercises, and interactive modules to empower individuals with knowledge, tools, and coping mechanisms for a successful recovery journey.
4. Mobile Apps and Accountability Tools
Advancements in technology have led to the development of mobile apps and accountability tools specifically designed to support individuals in their battle against porn addiction.
These apps often offer features such as daily motivation, progress tracking, and built-in accountability partners to help individuals stay committed to their recovery goals.
In conclusion, overcoming porn addiction is a challenging but entirely possible feat. The books and additional resources mentioned in this comprehensive guide offer a wealth of knowledge, insights, and actionable steps to help you break free from the grip of addiction.
Remember, your path to recovery is unique, and finding the right resources and support is crucial. By investing in your well-being and utilizing the guidance provided by these expert authors and resources, you can embark on a journey of healing, personal growth, and a healthier, more fulfilling life.