Company Secretary Qualification: Becoming an Expert in Corporate Governance
Introduction
If you're interested in the field of corporate governance and aspire to play a vital role in managing and ensuring the compliance of a company, then pursuing a company secretary qualification is a wise choice. As a company secretary, you will be responsible for various crucial tasks, including legal compliance, board meetings, corporate governance, and communication with shareholders.
In this comprehensive guide, we will explore the journey to becoming a qualified company secretary, the required qualifications, career prospects, and frequently asked questions (FAQs) regarding this profession.
Company Secretary Qualification: The Path to Expertise
What is a Company Secretary?
A company secretary is a professional who acts as a vital link between the company's management, board of directors, shareholders, and regulatory authorities. They ensure the smooth functioning of the company by ensuring compliance with legal and regulatory requirements, maintaining proper corporate governance, and facilitating effective communication.
Key Responsibilities of a Company Secretary
As a company secretary, you will have a diverse range of responsibilities. Some of the key areas of expertise include:
Legal Compliance: Ensuring compliance with statutory and regulatory requirements, such as filing of annual returns, maintenance of registers, and adherence to corporate laws.
Corporate Governance: Implementing and maintaining good corporate governance practices within the organization, including board meetings, resolutions, and policies.
Shareholder Communication: Facilitating effective communication with shareholders, managing the company's share registry, and handling investor relations.
Risk Management: Identifying and managing risks associated with legal, financial, and regulatory matters.
Company Secretarial Duties: Handling administrative tasks related to the company, including organizing board meetings, preparing agendas, taking minutes, and maintaining corporate records.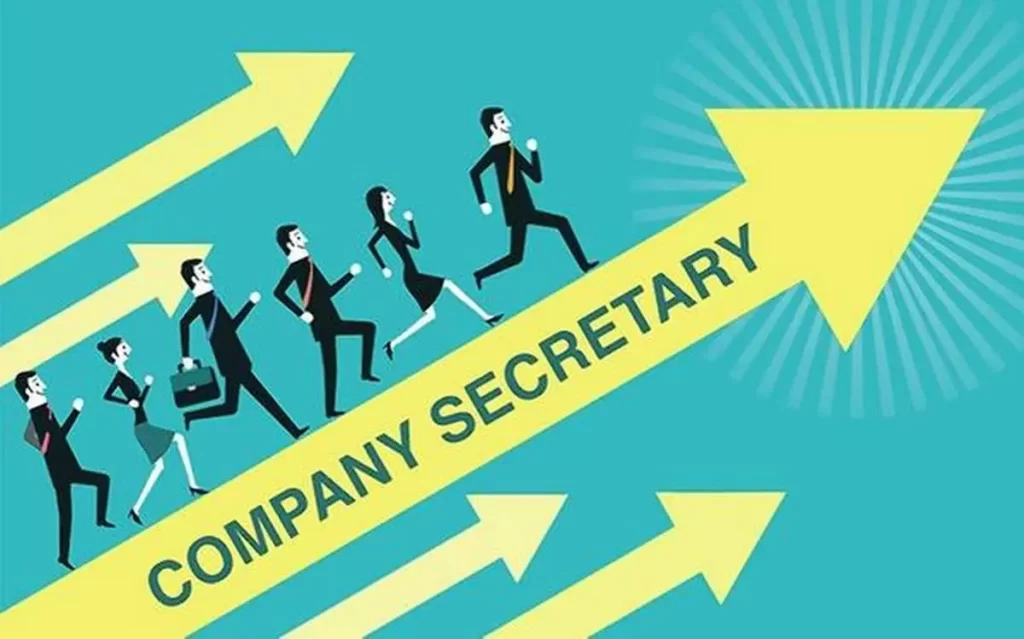 Qualifications Required to Become a Company Secretary (CS)
To embark on the journey of becoming a company secretary, one needs to acquire the necessary qualifications. The qualifications vary depending on the jurisdiction and the professional body that governs company secretaries. Let's explore the common qualifications recognized worldwide.
1. Academic Qualifications
Typically, aspiring company secretaries are required to possess a strong educational background in business or law-related disciplines. The following academic qualifications are often sought after:
Bachelor's Degree in Commerce, Business Administration, Economics, or Law. Master's Degree in Commerce, Business Administration, or Law (optional).
2. Professional Qualifications
In addition to academic qualifications, acquiring professional qualifications is essential to establish expertise in the field. The two widely recognized professional qualifications for CS are:
ICSA (Institute of Chartered Secretaries and Administrators): ICSA is a globally recognized professional body that offers the Associate Membership (ACIS) and Fellow Membership (FCIS) designations. The ICSA qualification covers various aspects of corporate governance, company law, and boardroom practices.
ICSI (Institute of Company Secretaries of India): ICSI is the statutory professional body in India that offers the Company Secretary (CS) designation. The CS qualification comprises three levels: Foundation, Executive, and Professional.
Career Prospects for Company Secretaries
A CS qualification opens up a world of exciting career opportunities. With the increasing emphasis on corporate governance and compliance, the demand for qualified CS continues to rise. Here are some of the promising career paths for company secretaries:
Corporate Sector: Many companies, both public and private, require the services of CS to ensure compliance and effective governance. You can work in diverse industries such as finance, manufacturing, technology, and healthcare.
Consultancy Firms: Consulting firms often hire CS to provide specialized services in corporate governance, compliance, and risk management.
Legal Firms: CS can find employment in legal firms, supporting attorneys in matters related to corporate law, contracts, and regulatory compliance.
Government and Regulatory Bodies: Government organizations and regulatory bodies often seek the expertise of CS to ensure compliance with laws and regulations.
Non-Profit Organizations: Non-profit organizations, including charities and foundations, require CS to oversee their governance and compliance with regulatory requirements.
FAQs about Company Secretary Qualification
Q: What are the entry requirements for the company secretary qualification?
A: The entry requirements for the CS qualification may vary depending on the jurisdiction and the professional body. In general, a bachelor's degree in a relevant field is required to pursue professional qualifications like ICSA or ICSI.
Q: How long does it take to become a qualified company secretary?
A: The duration to become a qualified CS depends on the professional qualification pursued. Generally, it takes around 2-3 years to complete the ICSA qualification and 3-4 years to become a  CS through ICSI.
Q: Are there any exemptions available for the company secretary qualification?
A: Some professional bodies offer exemptions based on academic qualifications or prior professional experience. These exemptions can shorten the duration required to become a qualified CS. It's advisable to check with the respective professional bodies for specific exemption criteria.
Q: Can I pursue a CS qualification online?
A: Yes, many professional bodies offer online and distance learning options for aspiring CS. These flexible learning programs allow individuals to study at their own pace while managing other commitments.
Q: How can I maintain my CS qualification?
A: Maintaining a CS qualification typically involves continuing professional development (CPD) activities. This may include attending seminars, workshops, and conferences to stay updated with the latest developments in corporate governance and relevant legal and regulatory frameworks.
Conclusion
Becoming a qualified company secretary equips you with the skills and knowledge to excel in the field of corporate governance. With the increasing focus on compliance and ethical business practices, the demand for qualified company secretaries is on the rise. By acquiring the necessary qualifications, you open doors to diverse career opportunities in various sectors. So, take the first step on this rewarding journey and unlock your potential as a trusted expert in corporate governance.
For more information , Please visit the below website link :